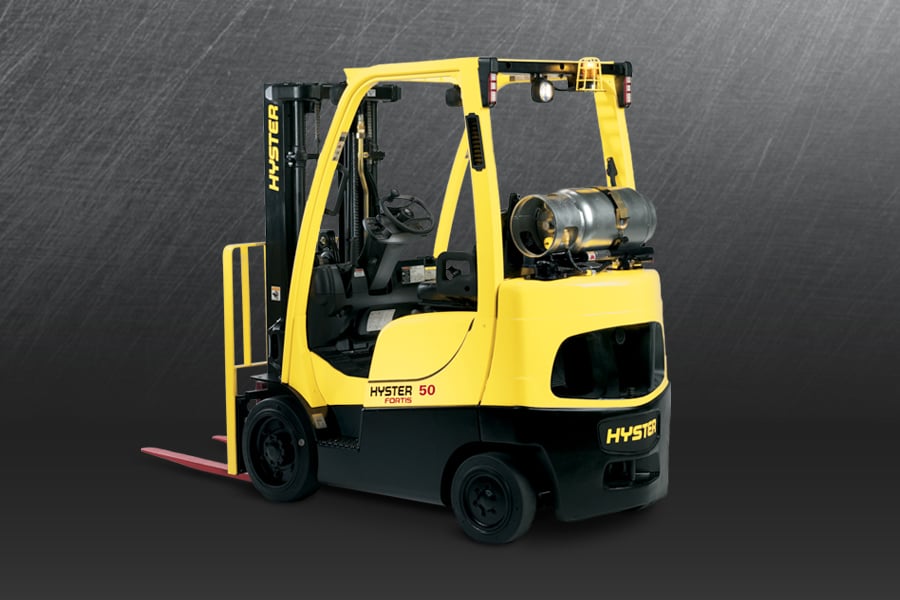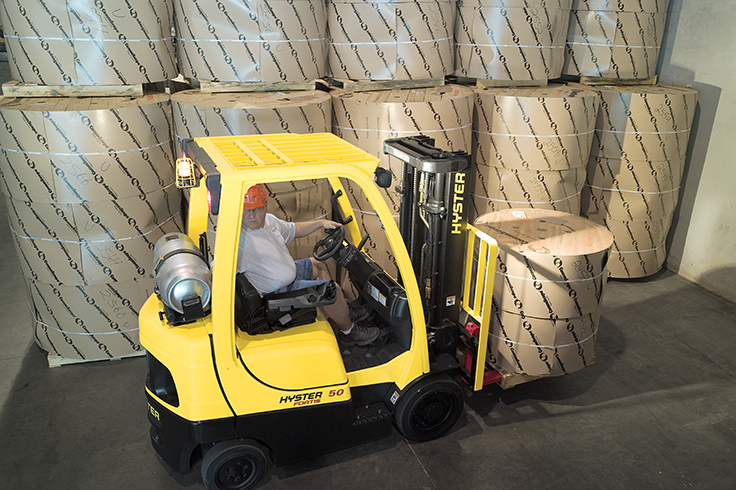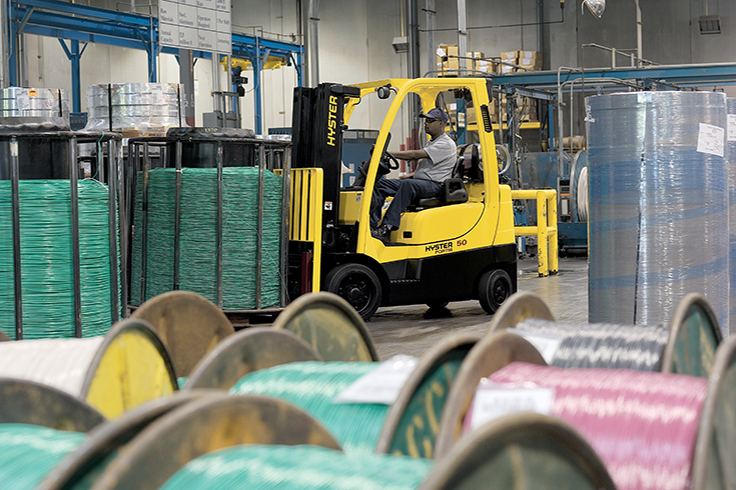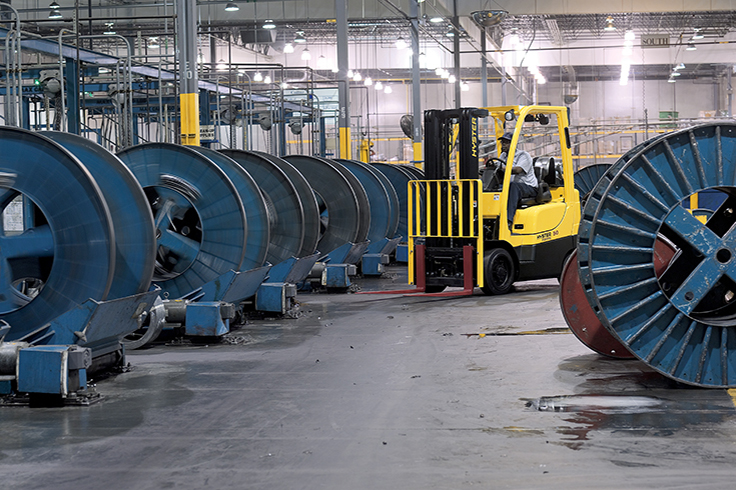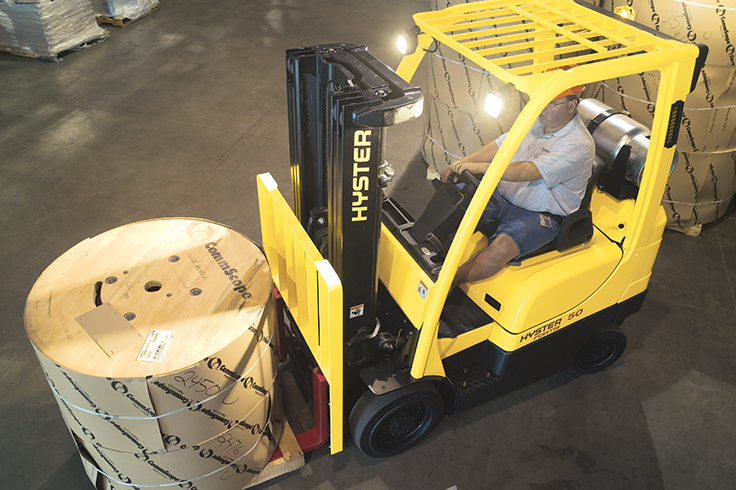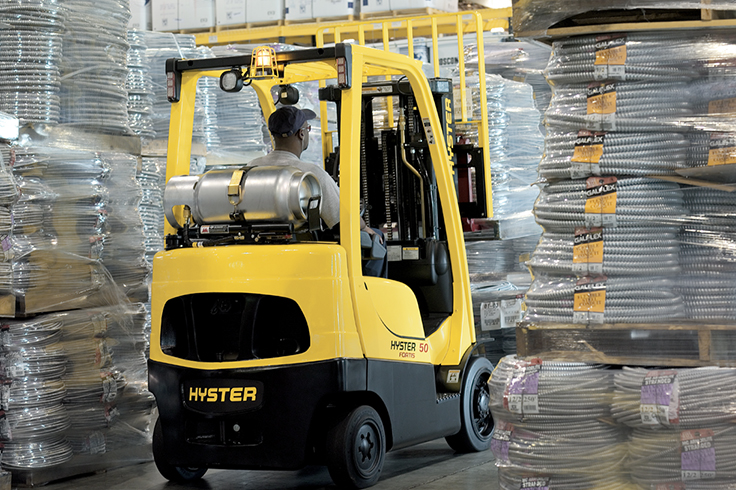 Decreased downtime
Low cost of operation
Operator comfort
Enhanced productivity
Performance options
Models: S40-70FT
Capacity: 4000-7000lbs
Load Weight: 7000lbs
Max Lift Height: 276
Environment: Outdoors
Power: LPG
Primary Task: Lifting and Stacking, Towing
Auto Manufacturing
Chemicals & Plastics
Building Materials
Logistics
Metals
Paper & Packaging
Wood
Details
PERFORMANCE CUSTOMIZED FOR YOUR APPLICATION
The S40-70FT series is suited for applications such as loading and unloading trailers, transporting loads and cross-docking.
Equipment Type

Internal Combustion Cushion Tire Forklift Trucks
Industrial lift truck downtime results from problems with the powertrain, electrical system, cooling system or hydraulic system. Advanced design of the S40-70FT truck series can help reduce that downtime.
Pacesetter VSM industrial onboard computer monitors and protects the powertrain to maximize uptime.
Strong transmission gears and shafts handle the most demanding duty cycle.
Electronic-controlled powershift transmission has state-of-the-art, strong clutch packs that provide long life.
Hyster brakes are self-adjusting and self-energizing with a heavy-duty backing plate.Industrial lift truck downtime results from problems with the powertrain, electrical system, cooling system or hydraulic system.
When service is needed, easy access to major components can make service more efficient.
The S40-70FT series can offer significant annual savings in operating consumable costs, such as fuel efficiency, extended tire life, reduced brake wear and optimized service time, which can result in the lowest cost per load moved.
Auto Deceleration System and controlled power reversal helps extend brake life.
Electronic hydraulic control system helps reduce fuel consumption.
Heavy duty cooling system with superior airflow reduces heat even in harsh operating environments.
CANbus communications, non-mechanical sensors and switches, and sealed connections eliminate electrical problems.
Pacesetter VSM reduces service checks and repairs.
Service access is provided through a one-piece floor plate.
Onboard diagnostics reduce repair time.
Coil-over-plug ignition eliminates spark plug wires.
The truck is designed to help reduce operator fatigue and increase productivity through superior operator comfort, precise, effortless handling, and easy entry and exit.
Easy-to-use 3-point entry design of operator compartment uses a molded hand grip and armrest/hip restraint to minimize muscle/joint strain.
Increased shoulder clearance
Non-cinch seat belt increases comfort by remaining loose during normal driving conditions. This automotive style seat belt features an internal mechanism that locks the seat belt if required.
Isolated drivetrain minimizes the effect of powertrain vibration and road-borne shocks
Swing-out bracket frees the LPG tank from over the counterweight to simplify changeout.
Optional EZXchange bracket minimizes arm and back strain for easier tank changeouts.
Increased productivity can result in significant savings in materials handling costs.
Hyster® Variable Power Technology™ provides adjustable performance modes that allow customers to maximize productivity or fuel economy.
Choice of 2 high output engines, 2 performance transmissions, 2 hydraulic controls and 3 cooling system options.
DuraMatch™ transmissions include Auto Deceleration System, controlled rollback on ramps, and controlled power reversals to move loads more efficiently with less operator fatigue and product damage.
Enhanced cooling system with optimized airflow stabilizes operating temperatures, allowing uninterrupted workflow and increasing uptime.
---