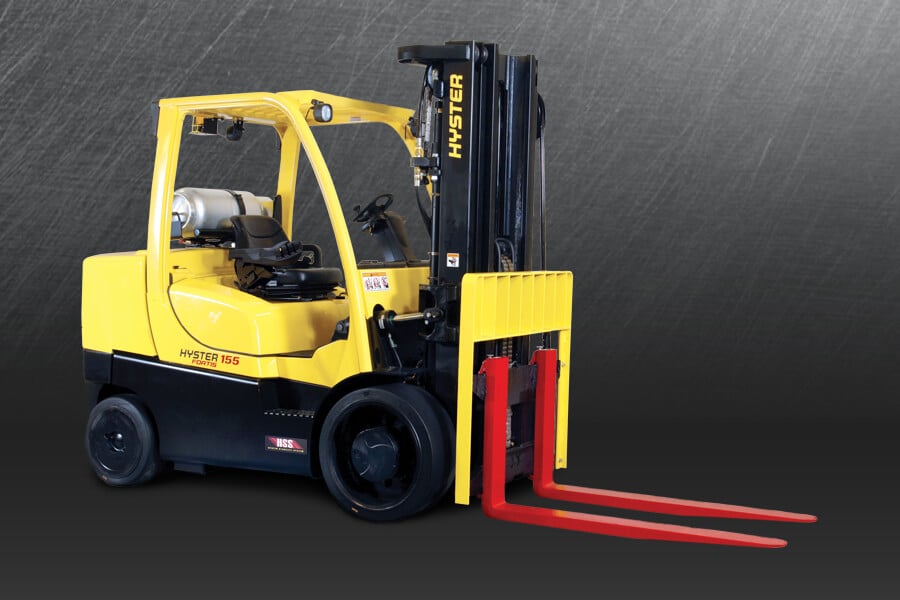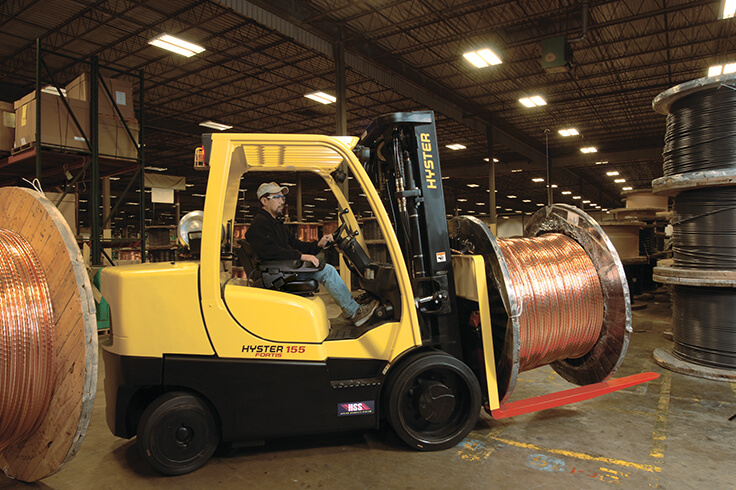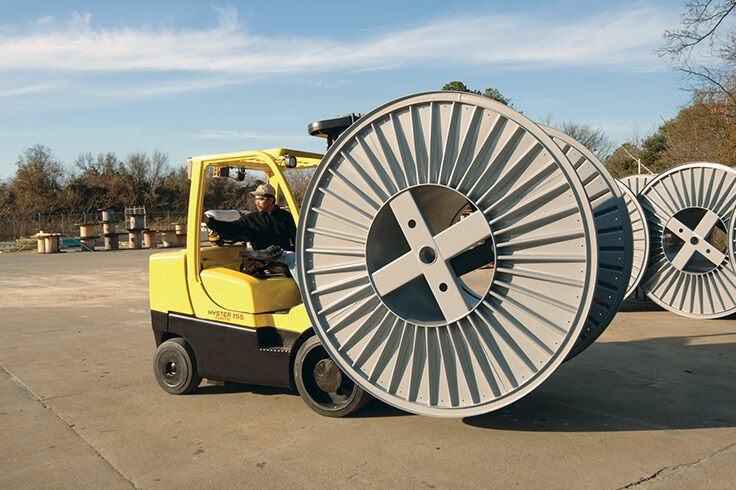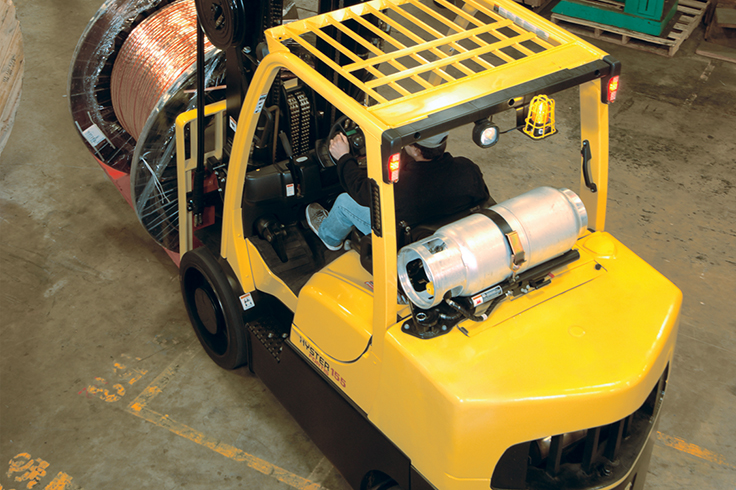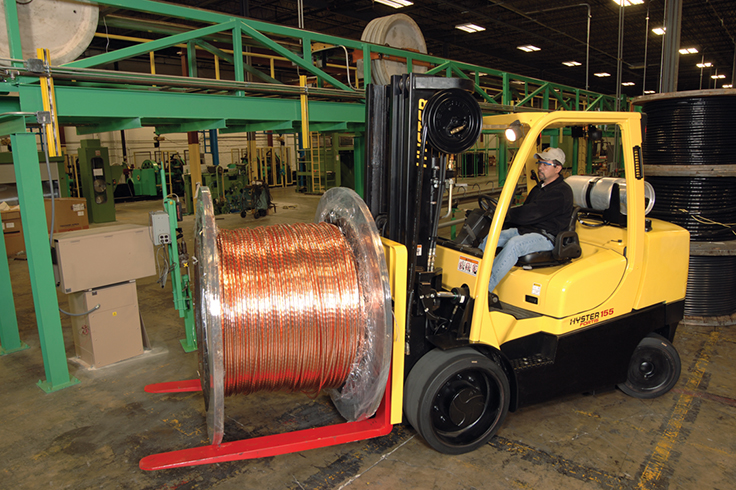 Decreased downtime
Low cost of operation
Operator comfort
Enhanced productivity
Performance options
Models: S135-155FT
Capacity: 13500-15500lbs
Load Weight: 15500lbs
Max Lift Height: 244
Environment: Outdoors
Power: LPG, Diesel
Primary Task: Lifting and Stacking, Towing
Auto Manufacturing
Chemicals & Plastics
Building Materials
Logistics
Metals
Paper & Packaging
Wood
Details
THE POWER TO HANDLE YOUR TOUGHEST APPLICATIONS
A versatile lift truck designed for indoor use, this truck is suited for applications such as primary metals, stone, clay, glass and concrete products and industrial and commercial machinery.
Equipment Type

Internal Combustion Cushion Tire Forklift Trucks
Industrial lift truck downtime results from problems with the powertrain, electrical system, cooling system or hydraulic system. The advanced design of the S135-155FT truck series can help reduce that downtime.
Strong transmission gears and shafts
Electronically controlled powershift transmissions have state-of-the-art, strong clutch packs that provide longer life.
Kubota turbo diesel engine provides advanced combustion technology that enhances fuel economy.
Air-to-air intercoolers help increase efficiency and reduce emissions.
Cast ductile iron steer axle provides maximum durability and superior steering control.
Emissions system features a diesel oxidation catalyst (DOC) that captures and oxidizes particulate matter (soot).
The S135-155FT series is configured to be efficient, while enhancing reliability and superior serviceability to reduce your operating costs.
The Kubota 3.8L DOC engine provides maintenance-free emissions—no need to add fluids or remove filters for cleaning.
Optional Hyster® Variable Power Technology™ provides adjustable performance modes that allow customers to maximize productivity or fuel economy.
Auto Deceleration System extends brake life by automatically slowing the truck when the accelerator pedal is released.
Controlled power reversal feature virtually eliminates tire spin, thereby increasing tire life.
The ergonomically designed operator compartment enhances overall comfort and productivity.
Low noise level at operator ear lessens driver fatigue
Isolated drivetrain minimizes the effect of powertrain vibration and road-born shocks
Choice of 5 different seats enables a customizable level of comfort
Unique grid-style overhead guard pattern improves visibility while protecting operators and strengthening the truck's structure. The front, curved leg design provides greater shoulder clearance for easier operator entry and exit.
Swing-out bracket simplifies changeout
Advanced dash display uses a non-reflective, backlit LCD screen
Hyster® Variable Power Technology™ provides adjustable performance modes that allow customers to maximize productivity or fuel economy.
Pacesetter VSM enables you to adjust and optimize performance.
DuraMatch™ transmissions include Auto Deceleration System, controlled rollback on ramps, and controlled power reversals to move loads more efficiently with less operator fatigue and product damage.
Optional on-demand cooling system reduces overheating, automatically reverses fan direction every 20 minutes to clear radiator of debris and extends overall truck service life by keeping major components running in their optimum temperature ranges.
S135-155FT series options of high-output engines, performance transmissions, hydraulic controls and cooling system allow you to customize your truck to optimize the productivity in your application.
Both engine choices provide enhanced fuel efficiency so you can get more loads moved on a single tank.
Pacesetter VSM industrial on-board computer enables you to adjust and optimize the performance.
Patented DuraMatch™ transmission provides breakthrough features that include the Auto Deceleration System, controlled rollback on ramps, and controlled power reversals help you to move loads more efficiently with less operator fatigue and product damage.
Exceptional cooling and extended drawbar pull
---