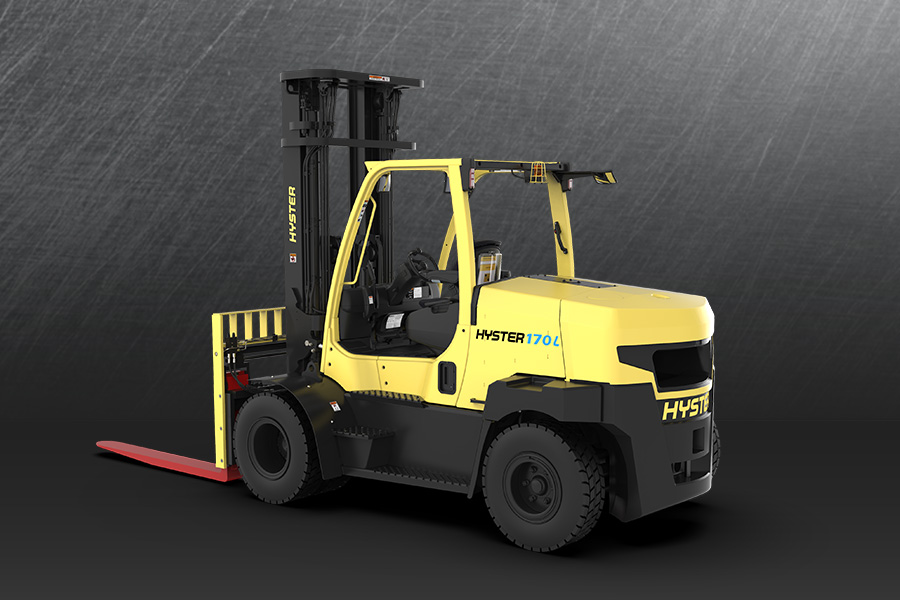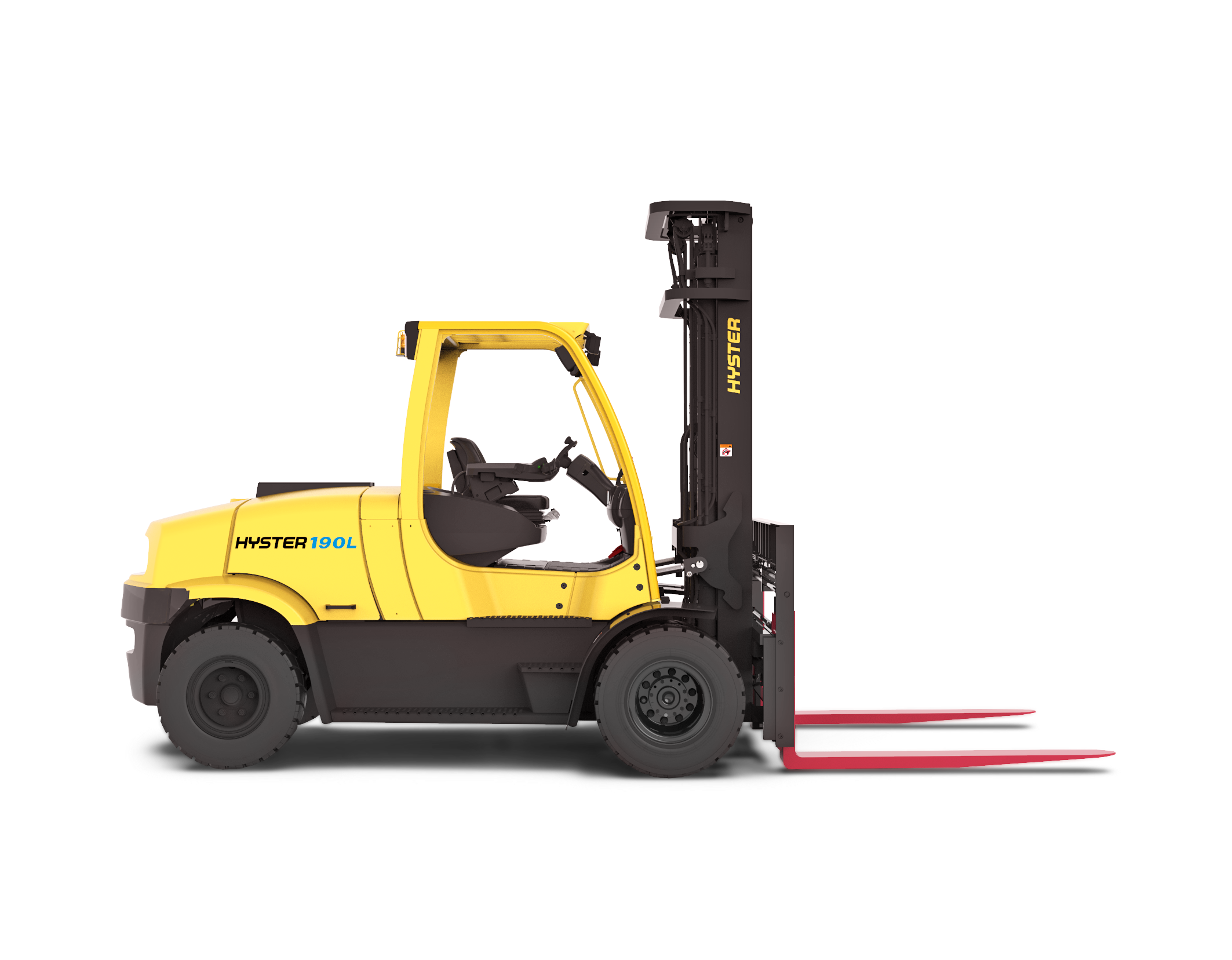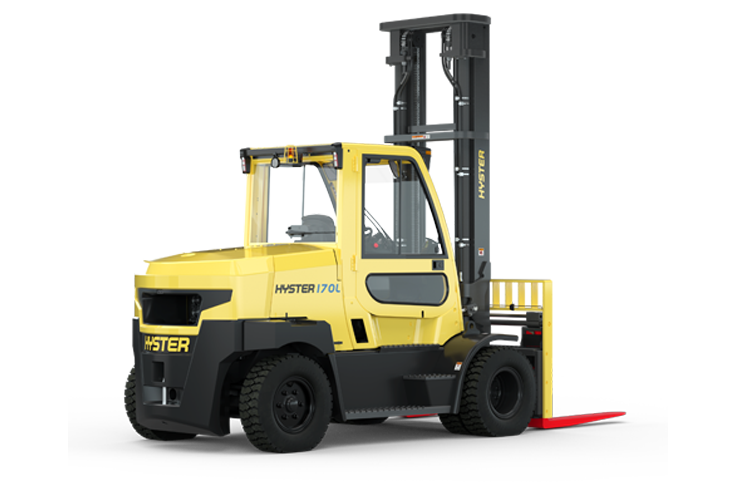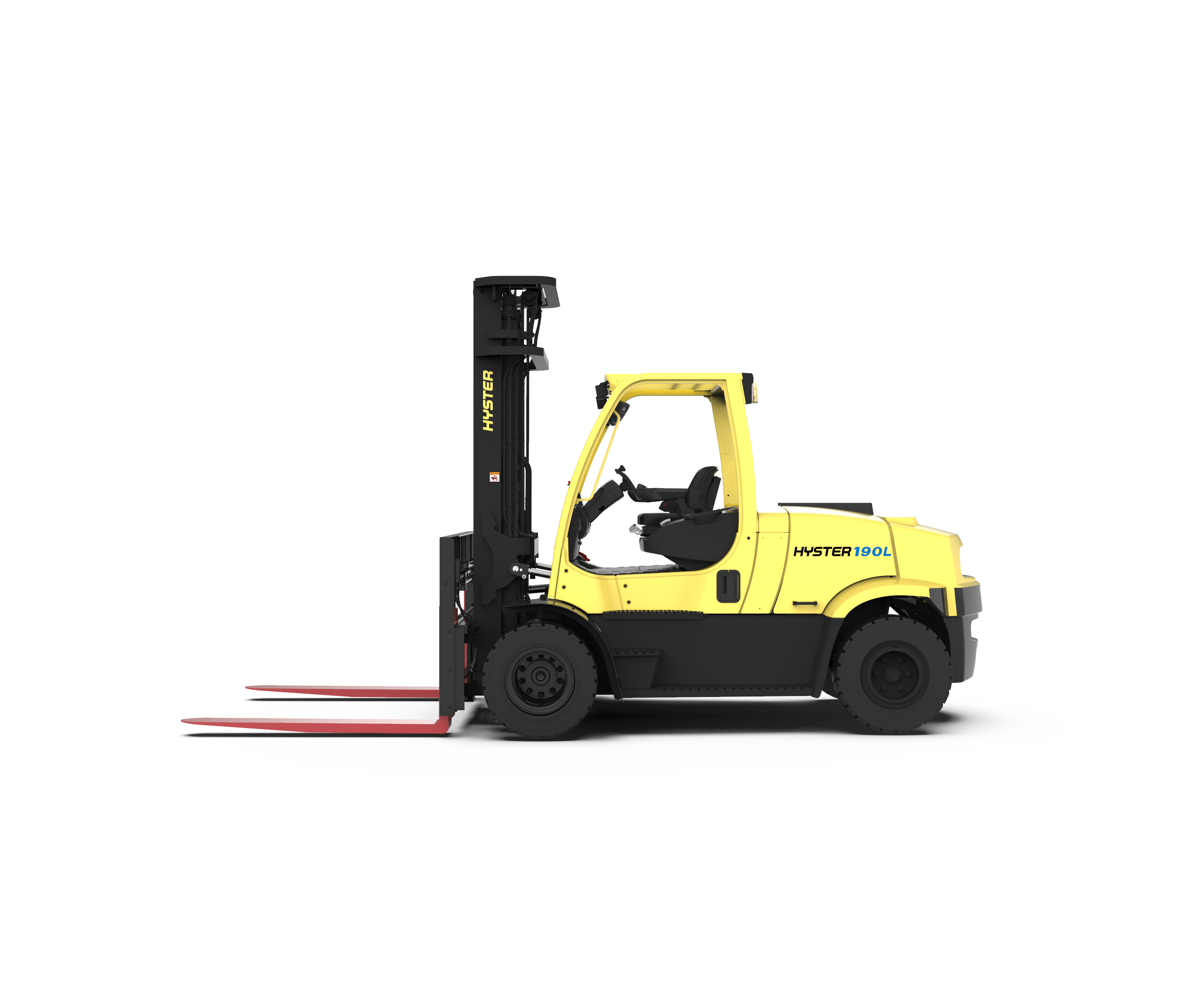 Energy efficient
Ergonomic operator compartment
Low cost of operation
J155-170XNSL models
Models: J155-190XNL
Capacity: 15500-19000lbs
Load Weight: 19000lbs
Max Lift Height: 258
Environment: Outdoors
Power: Electric
Primary Task: Lifting and Stacking, Towing
Auto Manufacturing
Beverage
Chemicals & Plastics
Food
Metals
Paper & Packaging
Details
HEAVY-DUTY APPLICATIONS
The Hyster® J155-190XNL sit-down counterbalanced forklift powered by integrated lithium-ion technology is designed to satisfy a need for a zero emission alternative in a high capacity range for both indoor and outdoor operation. Integrated lithium-ion power is a suitable solution for heavy-duty applications, providing ICE-like performance with zero emissions.
Equipment Type

4 Wheel Electric Forklift Trucks
The battery fully charges from lift lock-out (12% state of charge) in less than 90 minutes with the required 50kW charger, and once charged, it stays over 90% efficient throughout operation.
The strategic design that incorporates the integrated lithium-ion battery creates more space in the operator compartment, maximizing comfort and convenience to help propel productivity.
Extra space allows the option for Air-Ride Seats for a smoother ride and operator comfort.
With no ICE engine running, truck noise levels are much quieter and there are no emissions
Low intermediate step height for easy three-point entry and exit.
Highly adjustable steering column and ergonomically positioned operators seat with integrated armrest incorporating mini-levers for hydraulic control and other key functions.
The dash display transmits continuous feedback to the operator of the truck's status and is positioned for optimum visibility.
Lithium-ion power is an ideal solution for heavy-duty applications due to the sealed battery requiring no battery maintenance, faster charging, and longer overall battery cycle life when compared to typical lead-acid batteries.
If you are operating separate indoor and outdoor trucks, utilizing the J155-190XNL can cut your fleet in half. Why? Because this truck is designed to work in both indoor and outdoor applications.
J155-170XNSL truck models with a short counterweight are available to give extra maneuverability in applications where space is in short supply. The shortened counterweight and Turn Assist System helps provide an outstanding minimum outside turning radius and right angle stack.
---