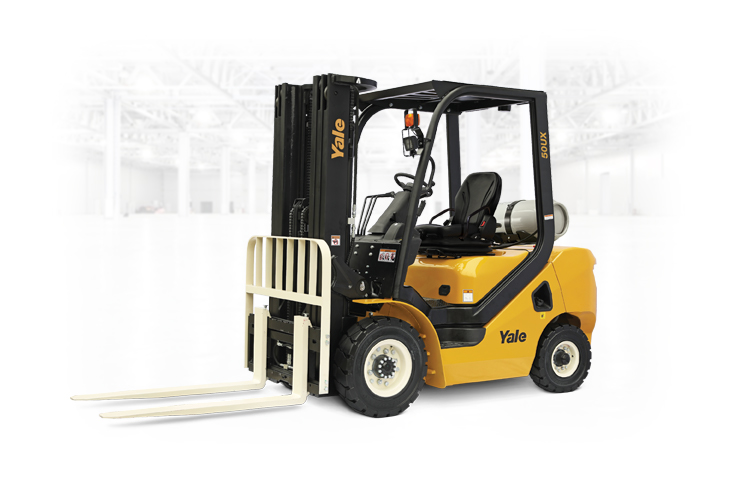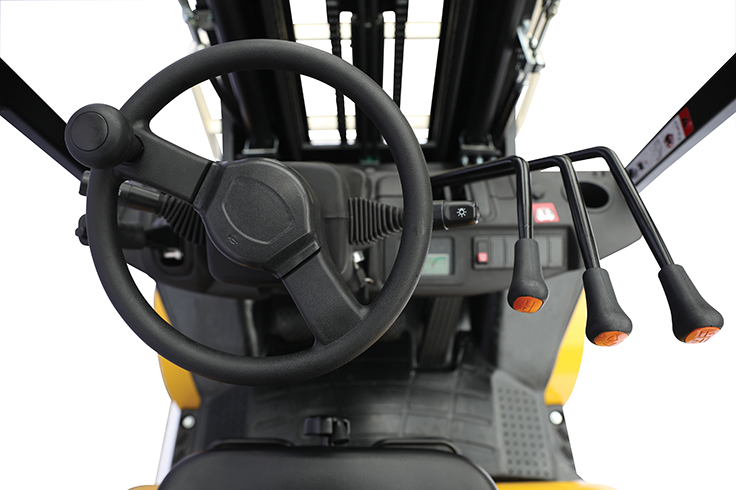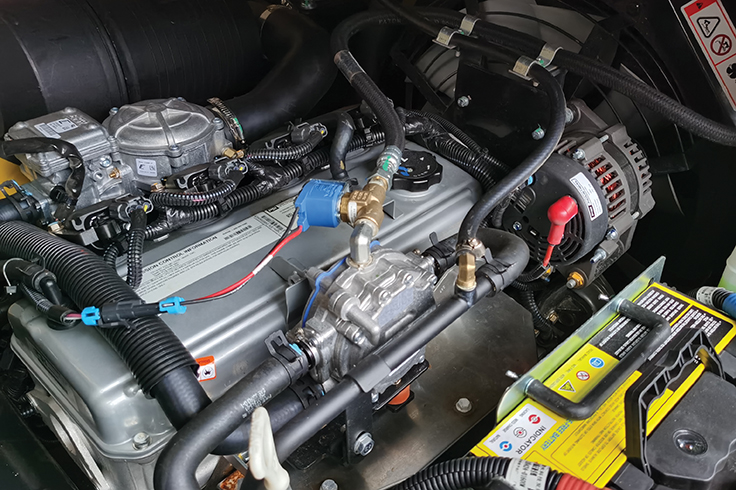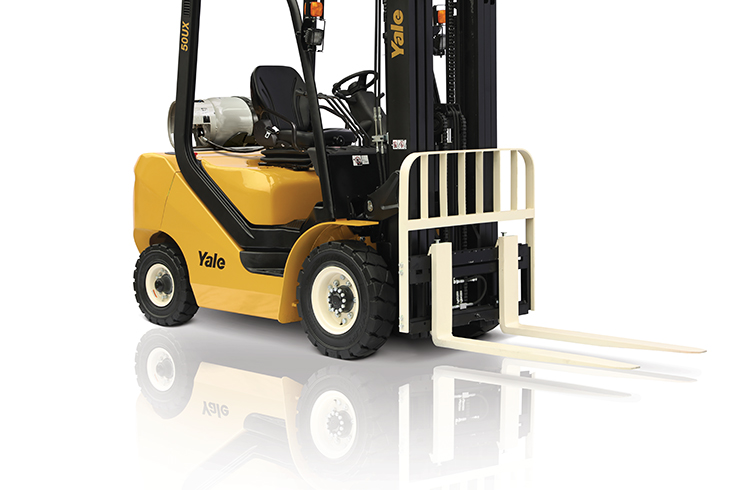 Operator comfort
Stability and visibility
Simplified service
Reliability and parts availability
Models: GP040-070UX
Capacity: 4000-7000lbs
Load Weight: 7000lbs
Max Lift Height: 216
Environment: Outdoors
Power: LPG, Diesel, Gasoline
Primary Task: Lifting and Stacking, Towing
Auto Manufacturing
Chemicals & Plastics
Building Materials
Metals
Paper & Packaging
Wood
Details
Performance in a practical package
With reliable performance in a value-driven package, the UX series is engineered to make lift truck ownership simple, affordable and adaptable—all backed by the trusted Yale name.
Equipment Type

Internal Combustion Pneumatic Tire Forklift Trucks
The ergonomically designed operator compartment offers an automotive-style layout to promote operator comfort and familiarity. A range of standard features and options enable businesses to tailor the truck for their application.
Informative, 3.5-inch LCD display
Generous foot space in operator compartment
Dual suspension drivetrain system
Hand parking brake lever with button greatly reduces fatigue in operation
Small diameter steering wheel with adjustable steering column
Greater operator awareness can improve productivity and help promote safe operating practices. A variety of features enable a wide field of view, promote stability and help operators fight off fatigue.
Wide view mast offers significant front field of view, minimizing blind spots and increasing operator awareness
Overhead guard with high strength and designed for visibility
Hand lever parking brake that requires low effort, helping reduce fatigue and keep operators fresh all shift long
Low center of gravity to help promote stability
You need a lift truck solution you can count on. The UX series is designed for easy serviceability, helping minimize time out of service and offer availability when you need it.
Large access area for service and repairs
Designed with smple components and specifications to enable fast, easy service
Fast availability of cost-effective replacement parts help keep trucks moving
No computer-based diagnostics required, helping keep service tasks and troubleshooting simple
Robust components and a simple design help the Yale UX series deliver the reliability and parts availability you expect from the Yale brand.
Efficient filtration and cooling helps boost reliability and minimize wear and tear
High-strength, triplex plate OHG
Exchangeable components across 4,000 and 5,000-pound capacity models
Standard PSI spark-ignited engines are engineered for reliable operation in industrial applications
---