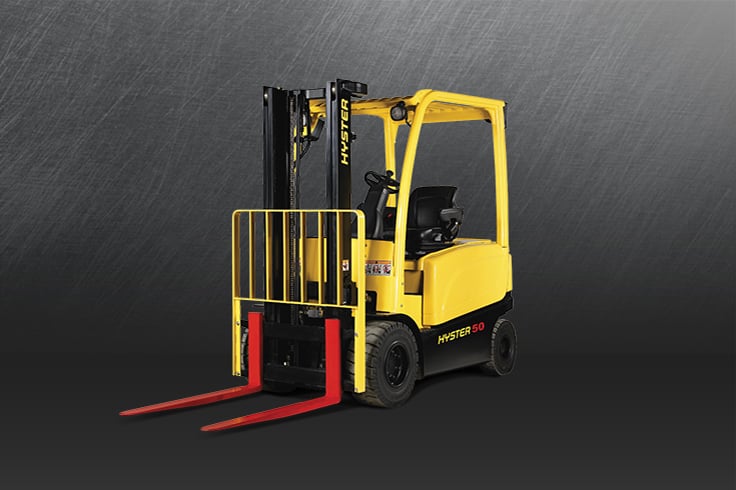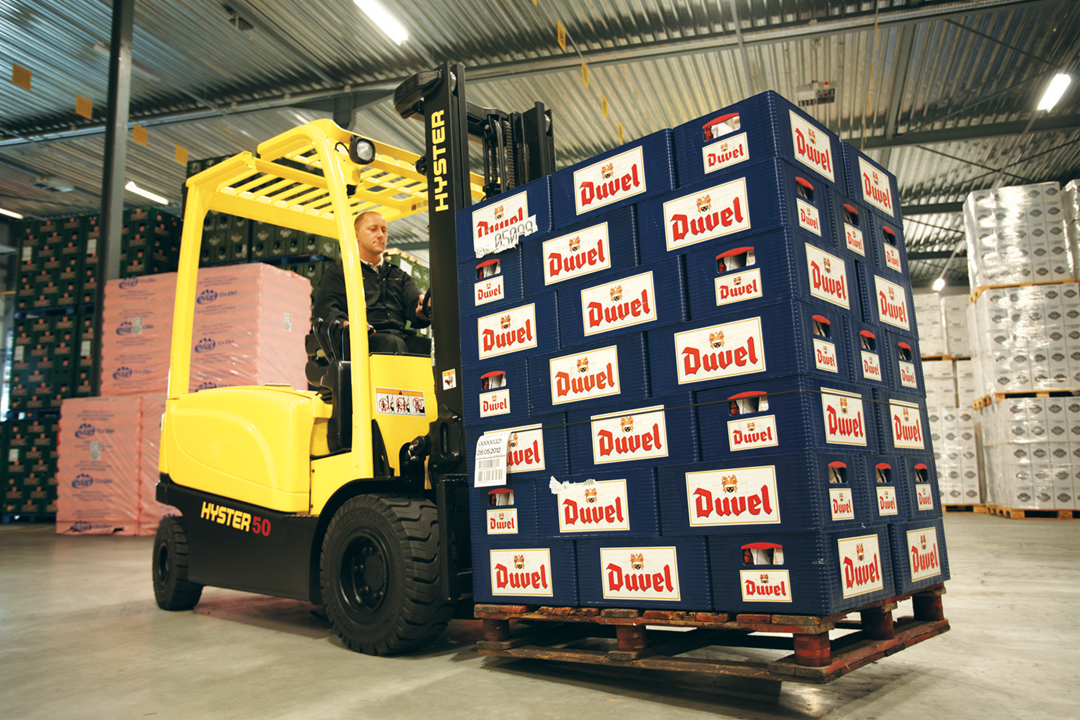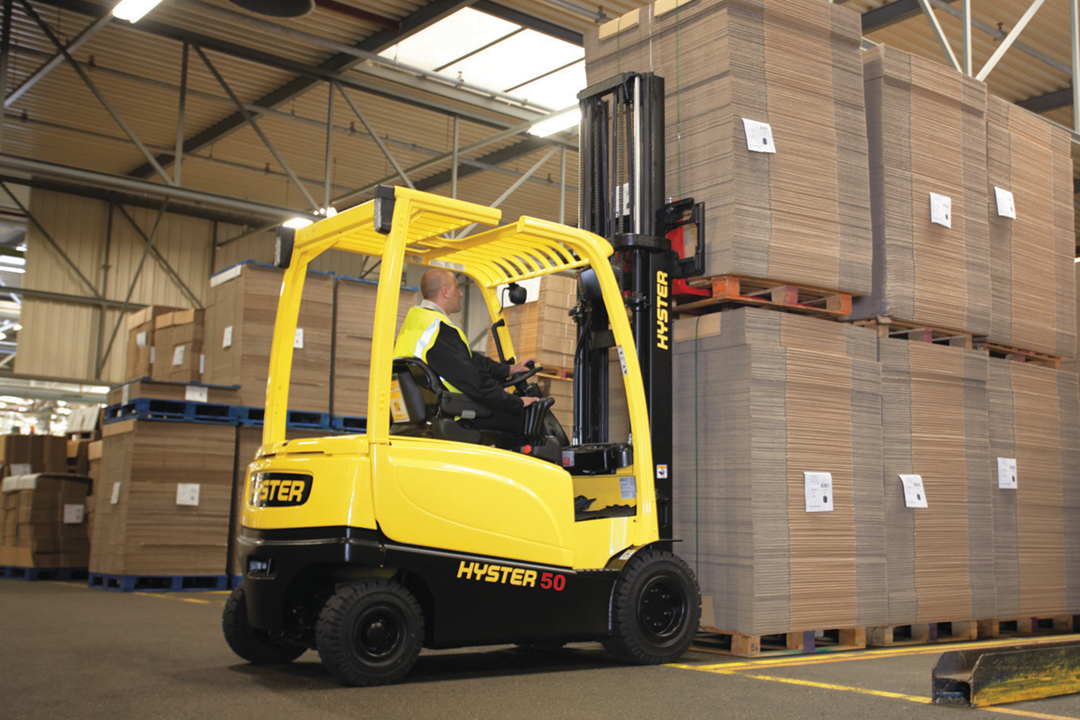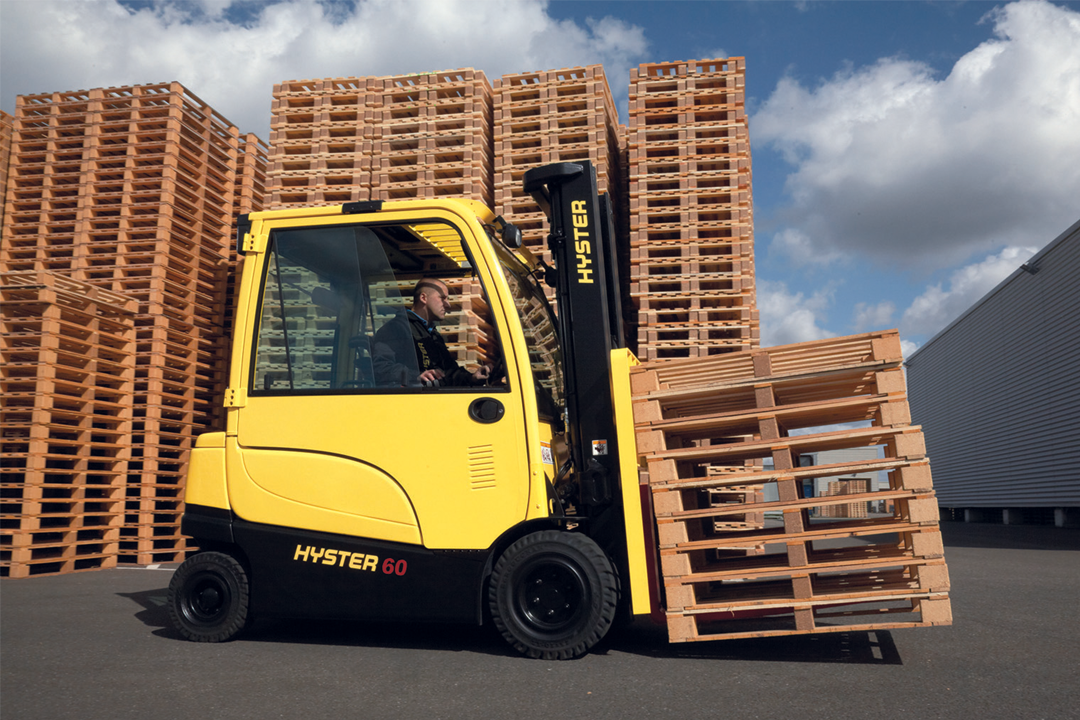 Operator comfort
Low cost of operation
Reliable components
Performance modes
Environmental application options
Models: J45-70XN
Capacity: 4500-7000lbs
Load Weight: 7000lbs
Max Lift Height: 217
Environment: Indoor, Outdoors
Power: Electric
Primary Task: Lifting and Stacking, Towing
Auto Manufacturing
Beverage
Chemicals & Plastics
Food
Metals
Paper & Packaging
Details
THE POWER YOU NEED WITH ZERO EMISSIONS
A clean, tough and productive lift truck that delivers consistent performance shift after shift.
Equipment Type

4 Wheel Electric Forklift Trucks
The operator module provides a comfortable and productive operator compartment that features a 20% increase in floor space and a relocated multifunction display for enhanced visibility and load control. A redesigned hood provides full battery service access, reducing downtime.
The J45-70XN lift truck delivers more bottom-line savings by increasing productivity and uptime through the use of AC motors and transistor controller technology for all traction and hydraulic systems, which reduce the frequency and cost of maintenance.
Using cutting-edge components and intelligent system design, the J45-70XN forklift operates with minimal downtime. The truck series is assembled on a state-of-the-art assembly line utilizing the latest in manufacturing processes and techniques.
Adjustment of customizable performance parameters to match your application needs is accessible via the multifunction display and technician password protection. A significant increase in loaded travel speeds and acceleration rates beyond the standard setting is possible when the "Extended Shift" setting is turned off. Our standard "Extended Shift" AC controller setting provides the optimum balance between performance needs and battery shift life.
In response to customer requests for an electric truck that can be operated outside and in adverse environments, Hyster offers the following application/environmental options:
IP54 sealed drive axle/motors with belly pan and side shields
Outdoor protection/wash-down Package
Front mud guards
Tilt cylinder boots
These optional enhancements make the J45-70XN lift truck suitable for outdoor use in applications where only internal combustion engine trucks have been successful in the past.
---