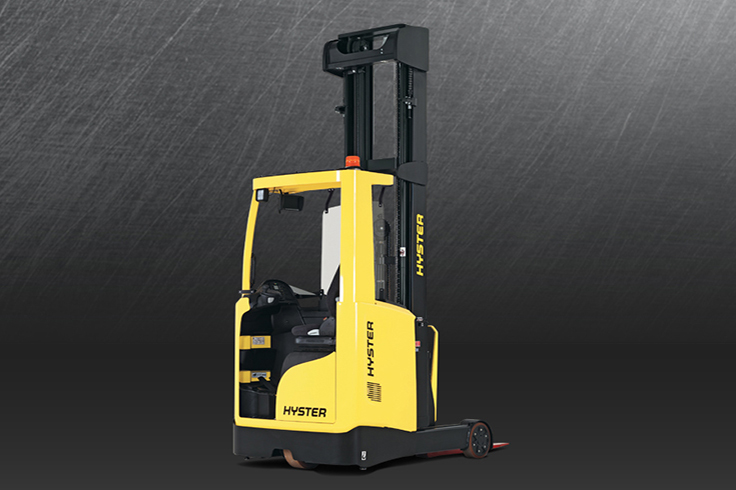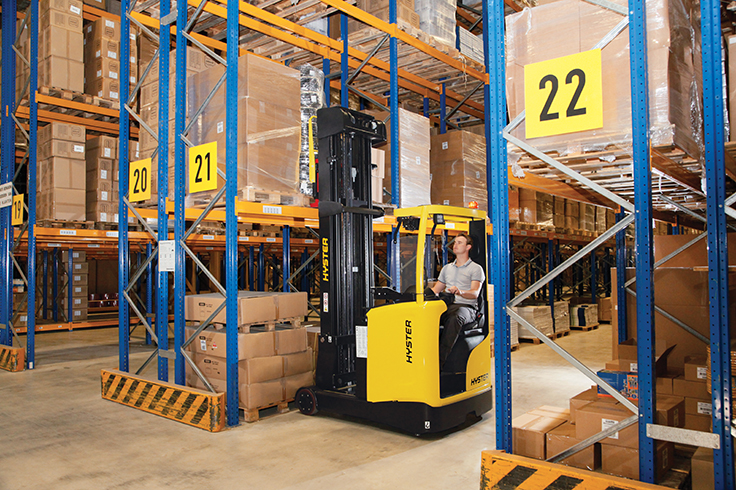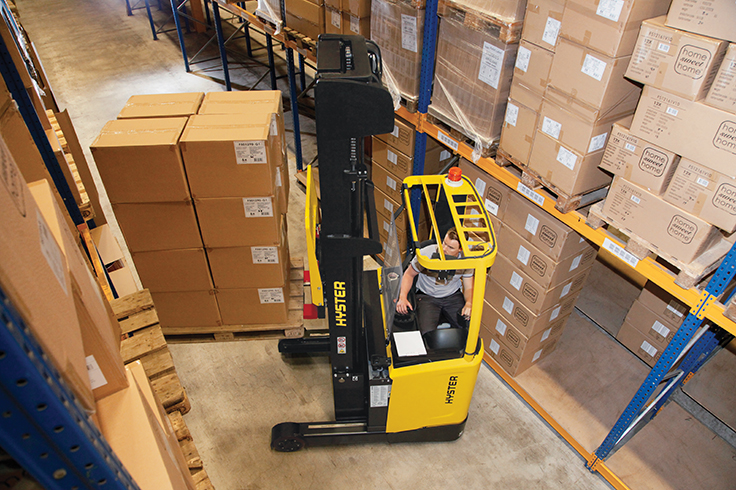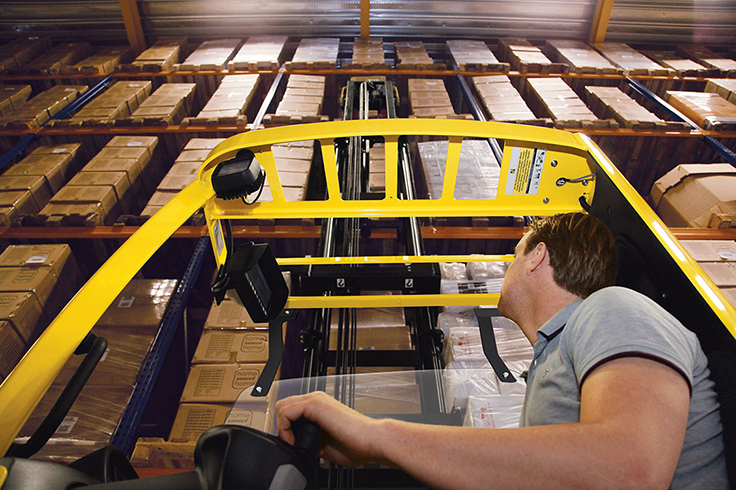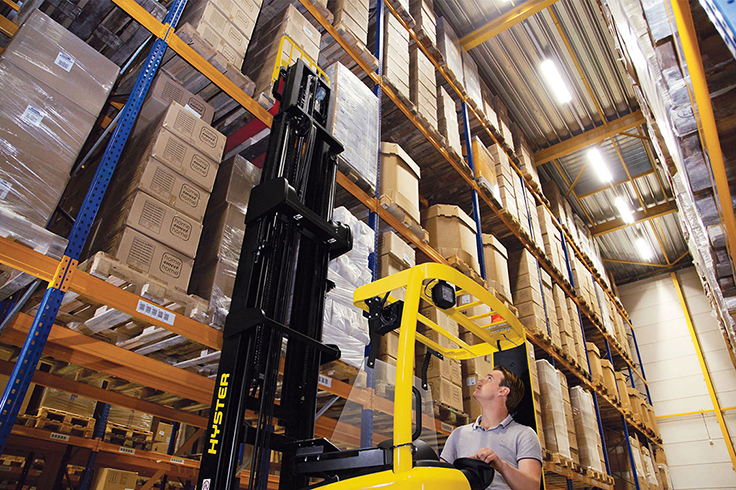 Decreased downtime
Low cost of operation
Built for comfort
Enhanced productivity
Models: R1.4-2.5
Capacity: 3000-5500lbs
Load Weight: 5500lbs
Max Lift Height: 502
Environment: Indoor
Power: Electric
Primary Task: Lifting and Stacking
Beverage
Chemicals & Plastics
Food
Logistics
Details
MOVING MAST REACH TRUCK KEEPS OPERATIONS REACHING HIGHER
The Hyster® moving mast reach truck series offers seven models with a selection of five chassis shapes and many useful options, tailored to meet the demands of your warehouse application.
Equipment Type

Reach Trucks
High-quality components matched with easy service access provides efficient maintenance and repairs, helping minimize downtime and maintain high productivity.
Hinged door gives easy service access to motors, hydraulics and other components
Greased for "life" mast rollers
Basic display provides critical status of components and error codes
Single plug-in service access point for truck diagnostics
Laptop to PC service tool for service technicians
Diagnostic plug-in point on standard and premium displays
Double-wired CANbus and controllers
100% leak free quick disconnect hydraulic fittings
3,000-hour hydraulic oil and filter service interval; 7,500-hour transmission oil change
With many businesses facing growing financial pressures, every operational detail must be optimized. By identifying and addressing details such as extended service intervals on key components, long lasting components and battery management, our moving mast reach truck series delivers what your business demands.
Operators are integral to the success of your operation. Every detail of the operator's experience was considered and built into the moving mast reach truck design. Work-induced fatigue during a tough shift is reduced when the truck is comfortable and easy to operate with great visibility.
Simple, integrated control
Comfortable, contoured shape that matches natural resting of the hand
Maximum grip surface
Fingertip mini-joystick control
Angled and contoured arm rest for increased operating comfort
Incorporates mini-lever control
Integrated function control buttons
Lowered bulkhead
Visibility through and around the mast
Intelligent positioning of free lift cylinder
Enhanced visibility decreases neck, head and shoulder fatigue during operation
Warehouse operations are constantly under pressure to deliver more swiftly and more cost effectively. Our moving mast reach trucks have been optimized to meet these challenges.
ECO-eLo Performance Mode drives down operating costs by switching to Energy Efficiency Mode and reduce energy consumption without affecting productivity.
Adjustable speed reduction enhances straight line travel and stabilizes maneuverability on cornering.
Traction motor gives powerful acceleration with a travel speed of up to 8.7 mph.
Mast delivers 143 ft. per minute lift speeds, with certain masts lifting up to 551 in.
Self-adjusting brake system eliminates brake pads, hydraulic oil change and piping.
---