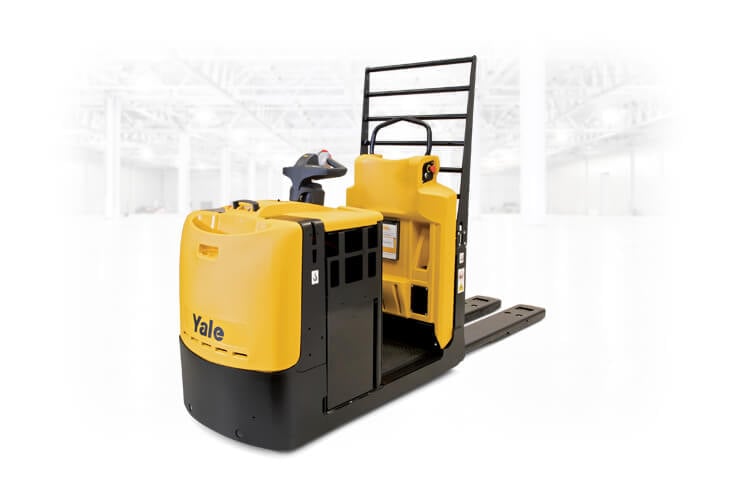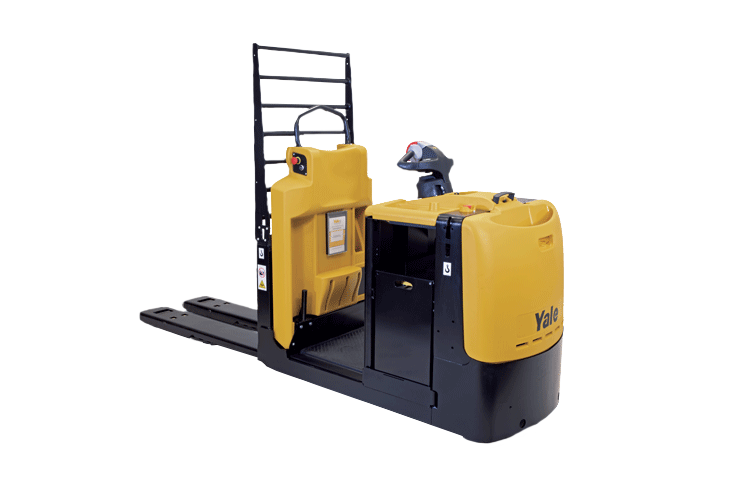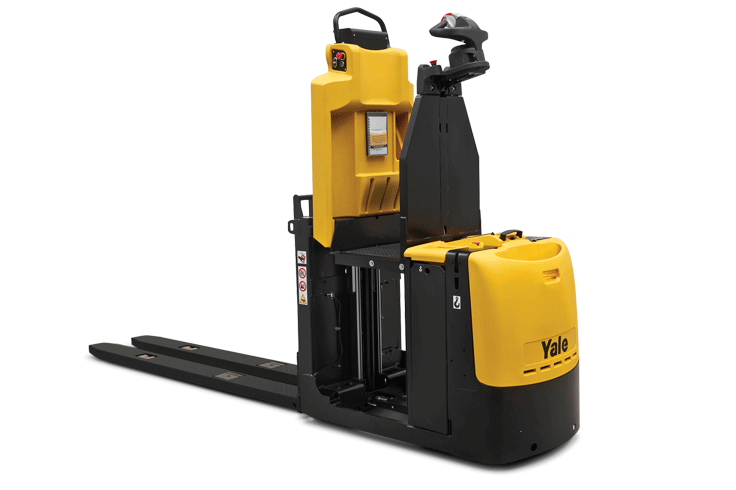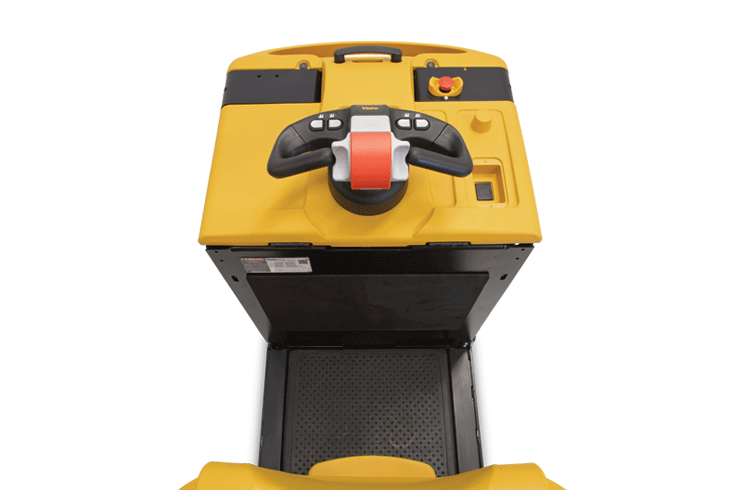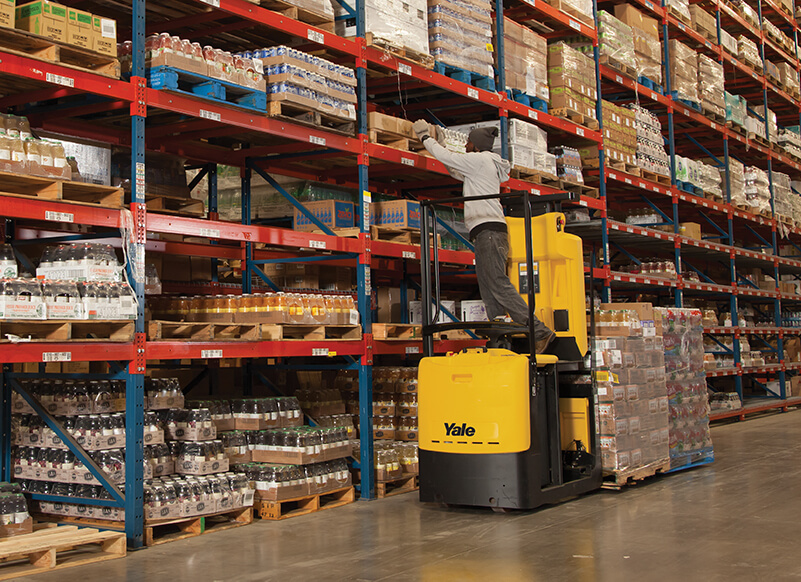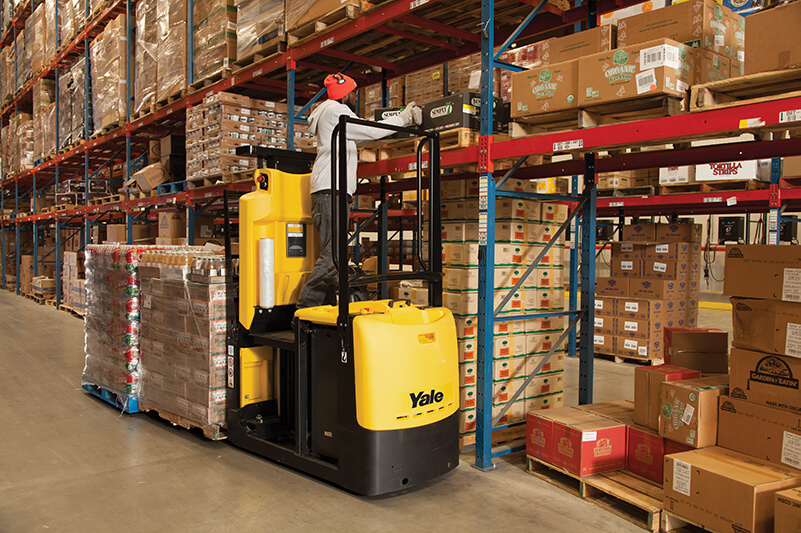 Ergonomic advantages
Multi-level productivity
Dependability
Serviceability
Models: MO55-80
Capacity: 5500-8000lbs
Load Weight: 5500lbs
Max Lift Height: 4.7
Environment: Indoor
Power: Electric
Primary Task: Lifting and Stacking, Order Picking
Auto Manufacturing
Beverage
Chemicals & Plastics
Food
Details
Make multi-level order picking a breeze
The Yale MO series of low level order pickers offers an efficient, cost-effective order picking solution that can enable more efficient slotting strategies for increased SKU capacity and decreased travel times.
Equipment Type

Pallet Trucks
Yale low level pickers offer a range of features designed to maximize operator productivity and reduce fatigue, all shift long.
Spacious operator compartment enables easy access and offers a backrest and plenty of space for a comfortable operating position
Operator sensing floor mat completely covers the platform to allow onboard personnel to adjust stance
Power steering uses electric, fly-by-wire technology to reduce steering effort by up to 90%
Coast control uses slow-speed forward and reverse buttons to move to the next pick location while allowing the operator to walk alongside it, avoiding the need to re-mount the truck
The MO series leverages the capabilities of a conventional pick vehicle with the speed and efficiency of a pallet truck, enabling the operator to easily access the 6-10 foot strike zone.
Operations can take advantage of innovative slotting strategies to increase capacity and reduce travel time between picks.
Foot controlled lifting platform allows operators to focus on making picks, and offers easy access to second level storage locations
Travel speed up to 8 mph help limit travel times between docking and picking
Customizable performance settings such as acceleration, travel speed and braking to match application and operator needs

High-throughput operations do not have time for equipment downtime. The MO series is designed with key features to keep going strong, shift after shift.
Double-sealed IP65 connectors offer long service life and reliable operation
Robust fork design helps reduce stress and the heavy duty pull rod and load axle offer long-term reliability
Industrial-grade frame design and sturdy wrap-around bumper plate protects internal components
AC traction motor uses built-in thermal protection and is fully enclosed to protect from damage and debris
When service is necessary, the MO series is engineered with maintenance friendly features to expedite the process and get back to work.
One-piece hood can be easily removed with just two screws for quick access to all components
Single-point diagnostics help simplify service processes
Vertical or lateral battery extraction to help operations tailor changing to their needs
---