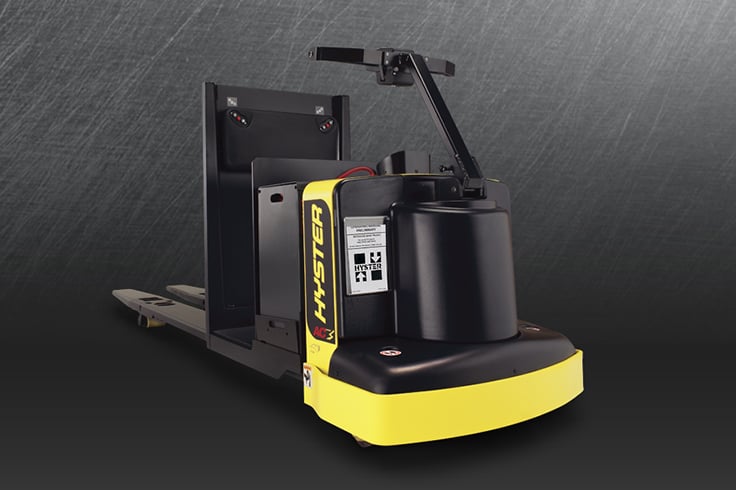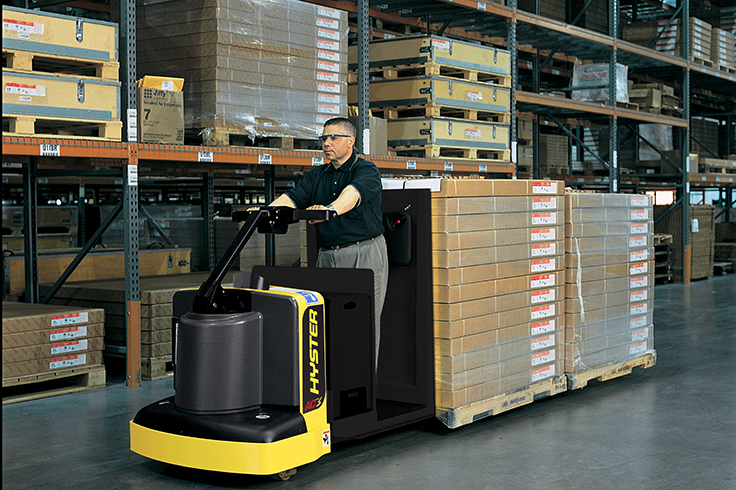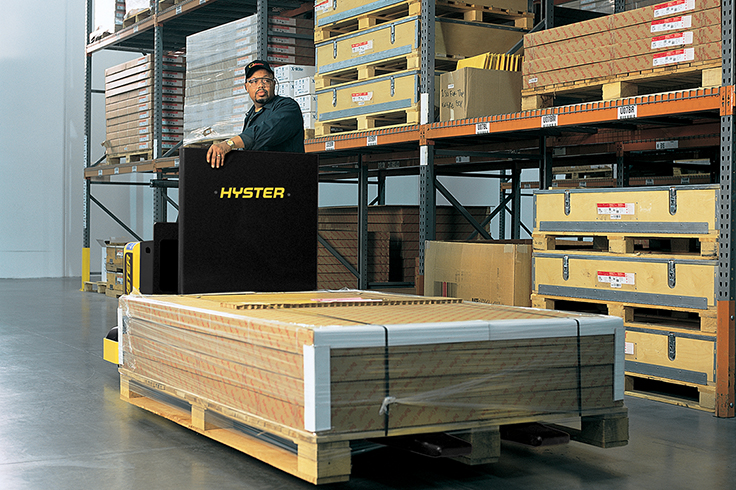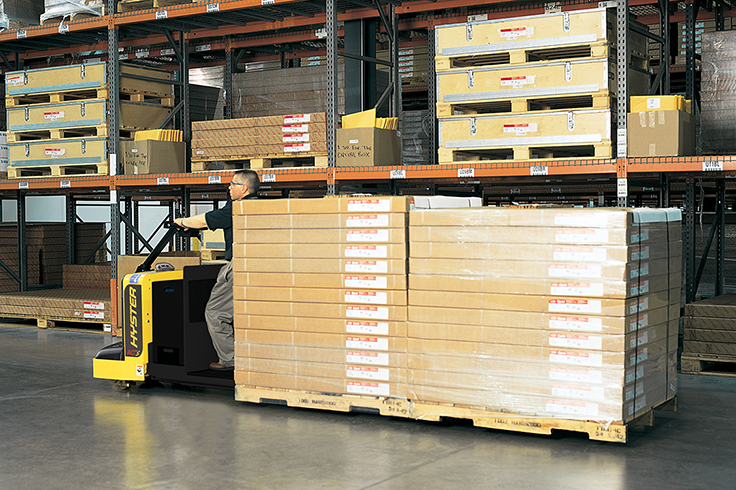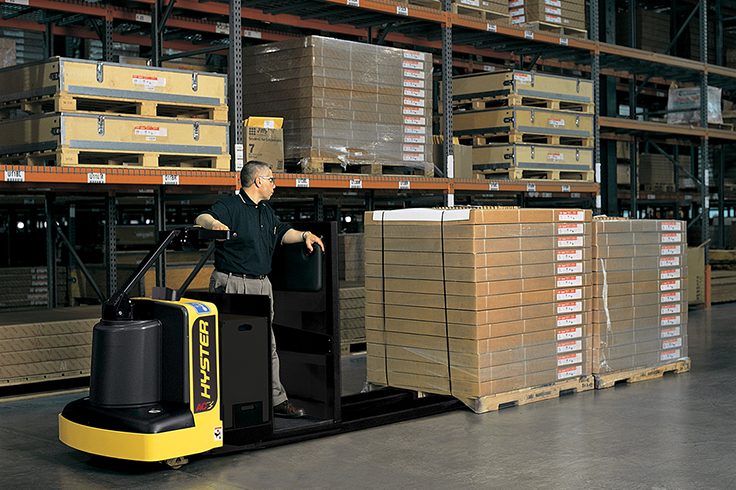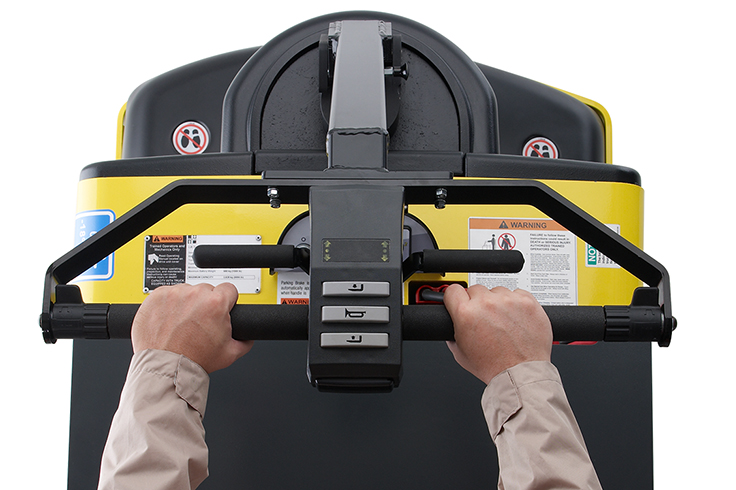 Designed for dependability
Low cost of operation
Built for comfort
Enhanced productivity
Models: C60-80ZHD
Capacity: 6000-8000lbs
Load Weight: 8000lbs
Max Lift Height: 9.25
Environment: Indoor
Power: Electric
Primary Task: Ground Level Transport Only
Auto Manufacturing
Beverage
Chemicals & Plastics
Food
Logistics
Details
This versatile forklift line is designed to tackle heavy-duty material handling tasks with precision and power. Using this pallet truck, you can work safely and keep your operation moving. With load capacities ranging from 6,000 to 8,000 pounds, these forklifts are ideal for demanding industrial applications.
Key features of this pallet truck series include a strong frame construction, ensuring longevity and durability even in challenging environments. The operator's compartment is designed for comfort, with a standard back pad or a premium backrest option, and intuitive controls, promoting productivity during long shifts.
These forklifts are available with various mast options, allowing for flexible lifting heights and versatile load-handling capabilities. With a focus on reliability and performance, this series provides an excellent solution for businesses seeking dependable material handling equipment.
DESIGNED TO MATCH YOUR DISTRIBUTION AND WAREHOUSE NEEDS
The C60-80ZHD center rider is designed to be on the go all the time, to quickly load and unload pallets, and be an overall dependable, efficient pallet jack to keep your operation moving.
Equipment Type

Pallet Trucks
When your heavy-duty application demands that a truck run 4,000+ hours a year, you want to be absolutely certain you have the equipment that's up to the task.
From enhancing frame stability, to reinforcing our forks with 25% more steel, to engineering the undercarriage to protect all of the truck's most critical components, we've designed our current model heavy-duty center riders to be the durable solution to your application's toughest challenges.
Hyster i3 Technology™ integrates commonality among Hyster warehouse products and simplifies the way in which operators and technicians alike handle and service the truck. The Integrated Intelligent Interface ties together functionality, software, diagnostic codes, similar interfaces and is Hyster Tracker compatible. This technology allows operator input to optimize performance to suit operator skill level. It also provides setup and diagnostic menus for service technicians.
CANbus communication system helps reduce wear by simplifying truck wiring—fewer wires mean fewer potential failure points. The traction and hydraulic controls compartment requires no tools to open. And the translucent hydraulic reservoir allows technicians to check fluid levels at a glance. Your technicians will also appreciate our on-board diagnostic capability, which allows for quick troubleshooting.
Features like programmable performance modes let operators tailor truck performance to the application or their skill level. From the large operator compartment to the intuitive controls and optional electronic power-assist steering, our intelligently designed ergonomics make our heavy-duty center riders easier and more comfortable to operate.
The C60ZHD and C80ZHD heavy-duty center riders are extraordinarily quick and maneuverable. Pacesetting, programmable acceleration and travel speeds allow more loads to be moved per hour. A high-performance hydraulic system, coupled with the advanced pallet entry exit system, produces outstanding cycle times. Their tight turning radius, short head length and control handle design allow them to easily enter and exit tight spaces quickly.
Auto Deceleration reduces the need to manually apply a service brake for slow down. The operator simply returns the throttle control towards neutral for a controlled deceleration, reducing fatigue and enhancing productivity. Two-stage braking is activated by squeezing the brake levers mounted on the control handle.
Tapered fork design provides industry-leading pallet entry and exit. Top of profile has been tapered to allow easy handling of pallets.
---