FS030BF, OS030BF, OS030EF, SS030BF Yale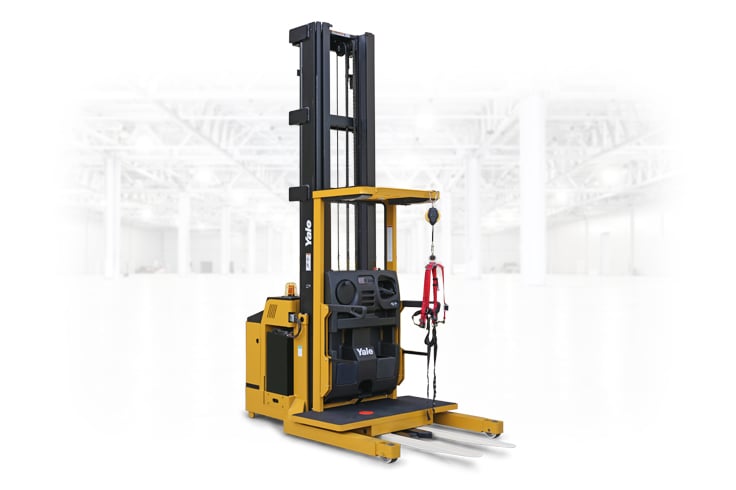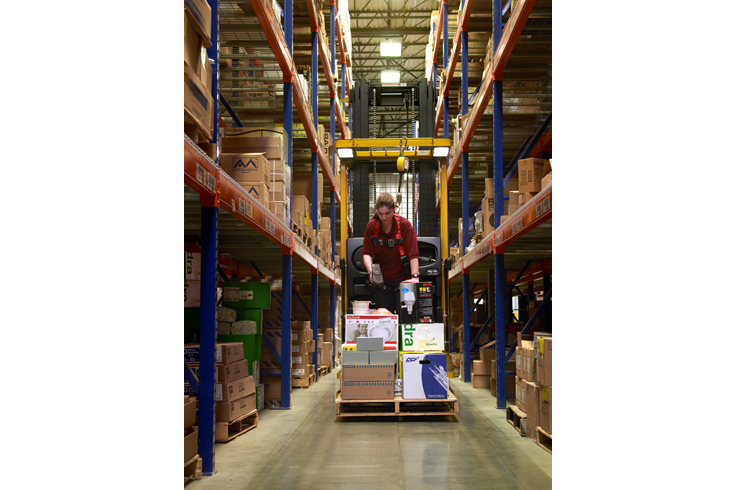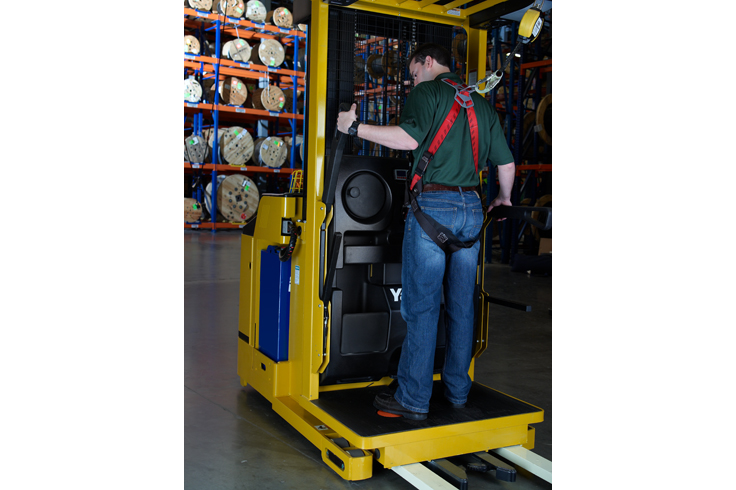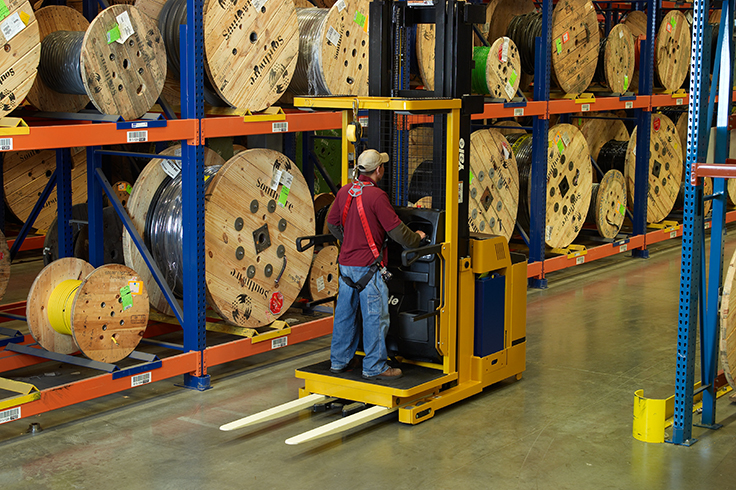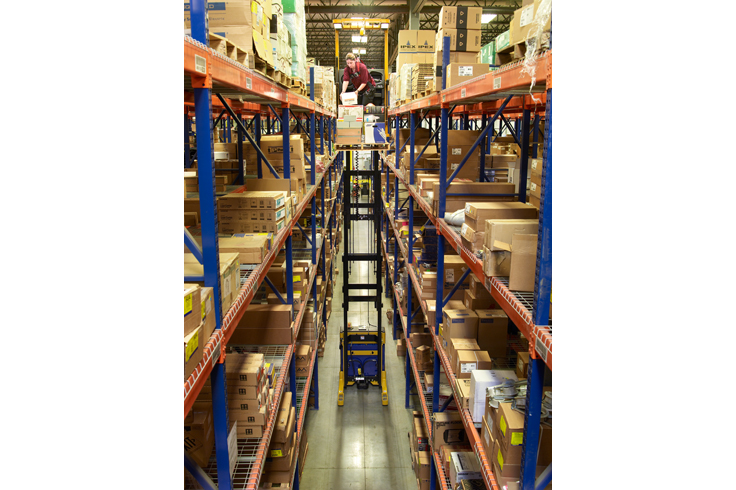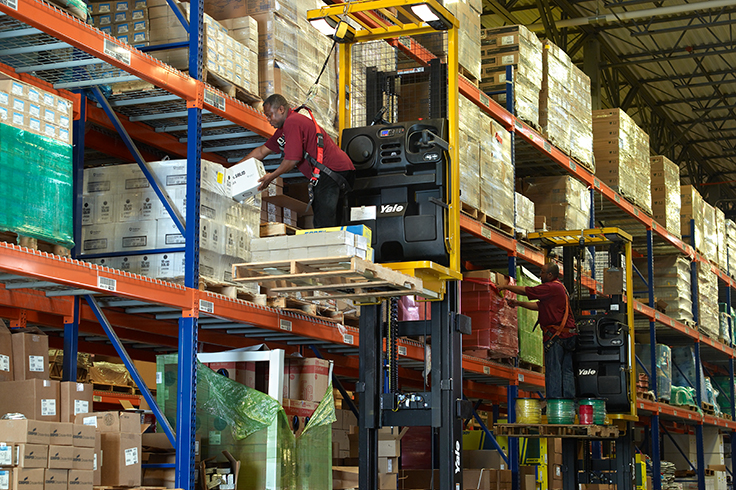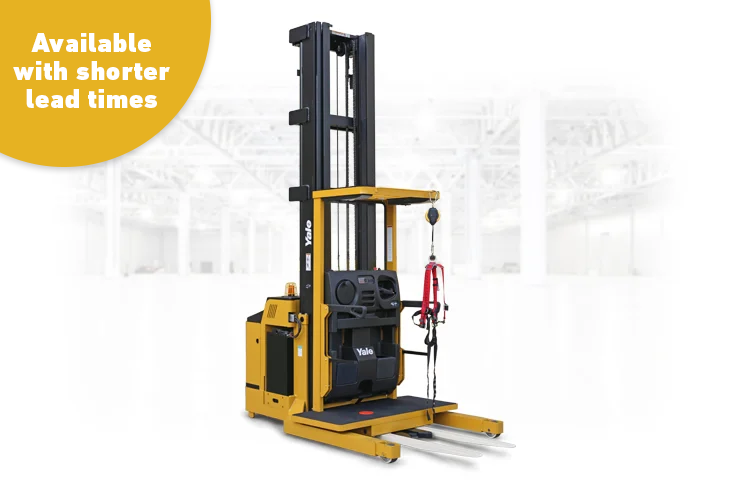 Operator comfort
Smart-Glide technology
Technology driven productivity
Four model configurations
Models: FS030BF, OS030BF, OS030EF, SS030BF
Capacity: 3000lbs
Load Weight: 3000lbs
Max Lift Height: 360
Environment: Indoor
Power: Electric
Primary Task: Lifting and Stacking, Order Picking
Auto Manufacturing
Beverage
Chemicals & Plastics
Food
Details
For easier, more accurate order picking
Productive order picking applications are vital to your success. The Yale warehouse order selector series goes the distance, with thoughtfully designed ergonomics, state-of-the-art technology and reliable performance that will help keep orders moving efficiently, shift after shift.
Equipment Type

Order Pickers
The compartment is your operator's office, so we designed it for comfort and efficiency. This spacious, ergonomically designed workspace is built to maximize productivity and minimize operator fatigue.
Low step height, wide cushioned floor and one-inch thick padded rubber floor mat for shift-long comfort
Foot switch position that promotes a natural stance
Unobstructed visibility through the mast
Multi-function control handle can be rotated to one of three positions for a comfortable operating stance
Retractable side gates with easy one-hand operation for side protection and quick access
Yale order selectors are engineered with state-of-the-art Smart-Glide™ technology.
This technology is a continuous height-sensing system that eliminates the "pogo" effect by providing stepless speed control, optimizing the maximum travel speed at various fork heights. The adjustment in speed is smooth, gradual and barely noticeable to the operator. Smart-Glide leads to faster travel speeds, improved acceleration and increased productivity, while helping maximize stability.
Performance is built into every Yale® lift truck, and the order selector series is no exception. State-of-the-art technology enables more efficient and reliable order picking workflows.
Wire guidance system holds firmly, giving operators the security to focus on the pick task without worrying about steering
Pallet clamp automatically centers and grips the pallet, with a foot-operated pedal that is easily actuated for quick pallet release
Smart-Steer™ handle (optional) provides automatic return-to-center when released. The maximum required turn of the handle is 90 degrees from center to provide a full range of truck maneuverability.
Standard multi-turn steering utilizes a stepper motor to provide increased sensitivity for accurate control and error detection.
Four model configurations to meet your application needs
OS030EF - STANDARD DUTY COUNTERBALANCE
Heights to 240"
24V system
AC drive and DC hoist
Single lift speed control
Maximum travel speed: 6 mph
Maximum lift speed: 40 ft/min
Maximum lower speed: 52 ft/min
OS030BF - HEAVY DUTY COUNTERBALANCE
Heights to 300"
24V system (optional 36V)
AC drive and optional AC hoist
Variable lift speed control
Maximum travel speed: 6.5 mph
Maximum lift speed: 67 ft/min
Maximum lower speed: 80 ft/min
SS030BF - STRADDLES LOADS
Heights to 360"
24V system (optional 36V)
AC drive and optional AC hoist
Variable lift speed control
Maximum travel speed: 6.5 mph
Maximum lift speed: 67 ft/min
Maximum lower speed: 80 ft/min
FS030BF - FURNITURE SELECTOR
Heights to 360"
24V system (optional 36V)
AC drive and DC hoist
Variable lift speed control
Maximum travel speed: 6.5 mph
Maximum lift speed: 67 ft/min
Maximum lower speed: 80 ft/min
---