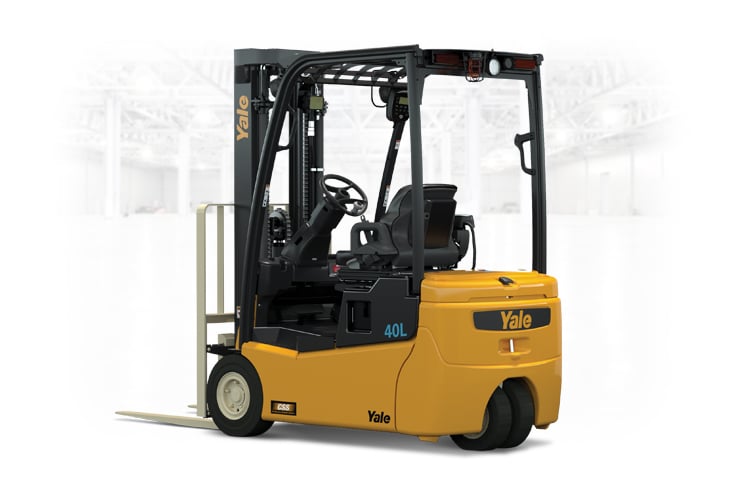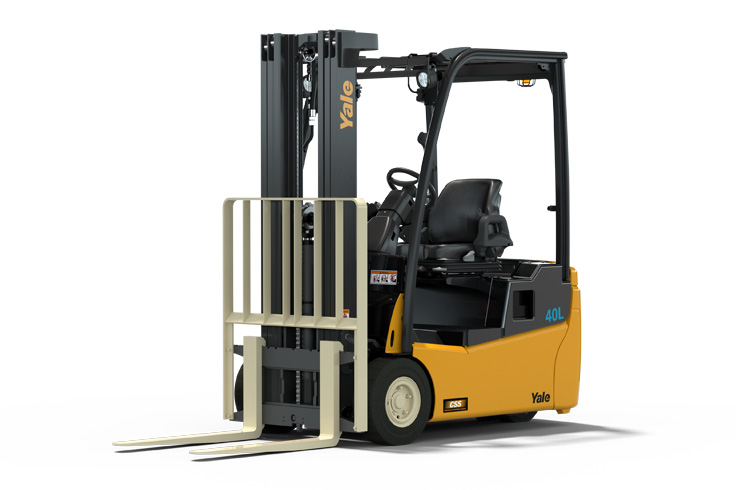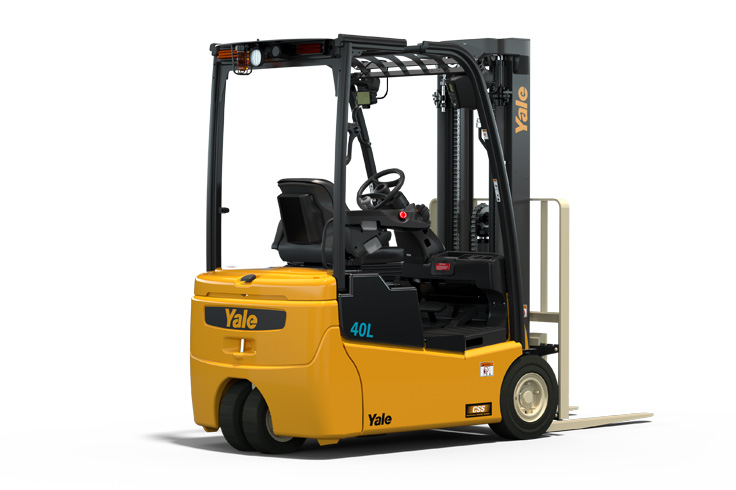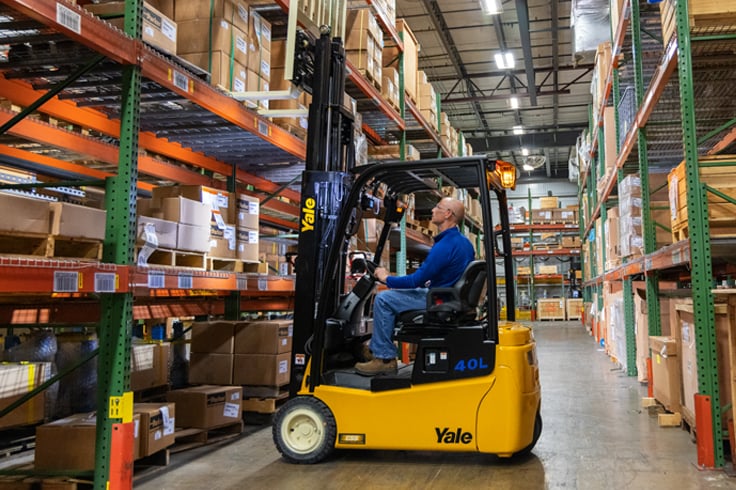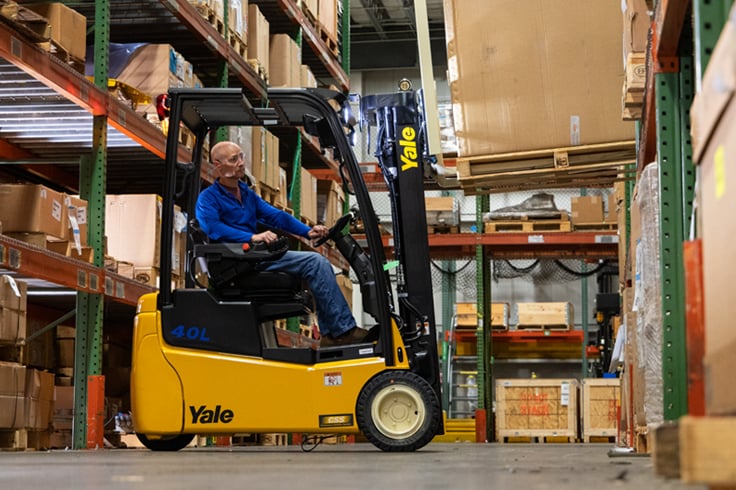 Lithium-ion advantages
Operator-centric ergonomics
Optimized for performance
Energy efficient
Models: ERP040VTL
Capacity: 4000lbs
Load Weight: 4000lbs
Max Lift Height: 119
Environment: Indoor
Power: Electric
Primary Task: Lifting and Stacking, Towing
Beverage
Chemicals & Plastics
Logistics
Details
Consider the Yale® ERP040VTL when you need a new 3-wheel electric forklift truck. This vehicle is your solution for keeping operations efficient and running smoothly. Adding this forklift to your fleet will help propel productivity, as workers can get more done using the power equipment to lift more and move across the warehouse faster. Get a new Yale® ERP040VTL from Medley Company.
Fully integrated lithium-ion forklift for indoor applications.
The ERP040VTL is engineered from the ground up around a fully integrated lithium-ion battery pack, helping free space in the operator compartment and provide the full advantage of lithium-ion power, including no emissions, no battery maintenance, full power until depletion and fast charging.
Equipment Type

3 Wheel Electric Forklift Trucks
The Yale ERP040VTL brings all the benefits of lithium-ion power to a counterbalanced truck, including:
Zero battery maintenance requirements
Consistent power delivery
Long battery life
Full charge in less than one hour
FDA compliant, with no emissions in operation and no gassing during the charging process
The strategic design of the integrated lithium-ion battery helps free space in the operator compartment, maximizing comfort and convenience to help propel productivity.
Designed to provide easy access to the operator compartment
Open cab design maximizes seated comfort and convenience
Ample floor space provides freedom to position feet during operation
Load capacity and truck weight have been optimized to enhance drive quality when cornering or braking and to help improve truck handling when manipulating a raised load
Repositioned center of gravity enhances drive quality when cornering
Dual voltage 48V, 420Ah (20.1kWh) battery
Fully charges in ~45 minutes or less
Retains full suite of low state of charge safety features
Battery warranty - 7 years /12,000 hr.
---